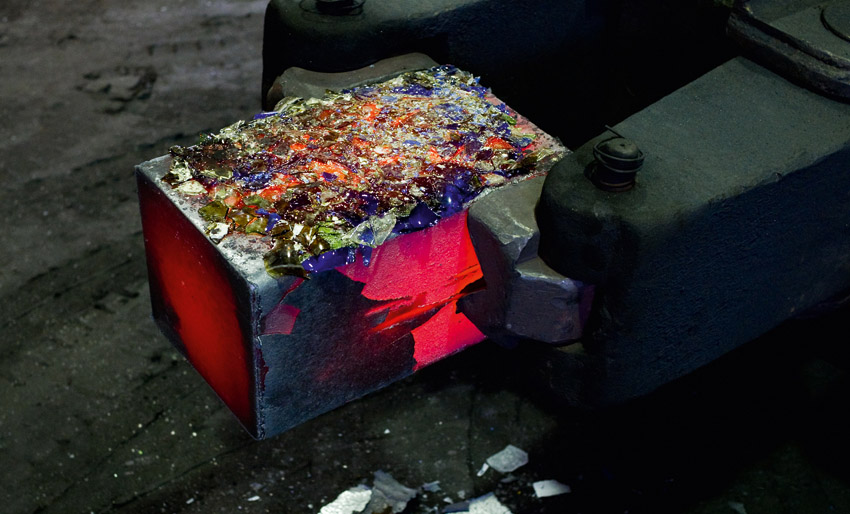 Tool Shop
The capacity for tool manufacturing is sufficient to produce all tools Inhouse.
The advantage of in-house tool production is
Fast and flexible reaction to the requirement of die adaptions
Further develop Know-how in die making
Dies are made out of complete die blocks or inserts. Inserts are round small dies
which are shrunk into mother dies. Through inserts lower tooling costs can be
offered to our customers as they require less material and mother dies
can be used for numerous inserts.
Dies normally have a lifetime of 250 to 5.000 parts (depending on geometry)
as they wear off during the forging process. If tolerances are exceeded, they
have to be refurbished. This is done through machining the shape of the part
away and filling the complete die by welding with new material. Afterwards
the original shape of the forging parts can be machined into the die.
Dies with extreme high wear are taken to heat treatment.
The tool shop has the following machinery available:
1 x CNC Double spindle milling machine – a milling machine that can machine 2 identical dies at the same time
1 x CNC milling machine for a die weight of up to 3 tons
1 x CNC milling machine for a die weight of up to 10 tons
1 x radial drilling machine
2 x welding equipment
All milling machines have the same CNC controls so that CAM programs can be used on all machines.