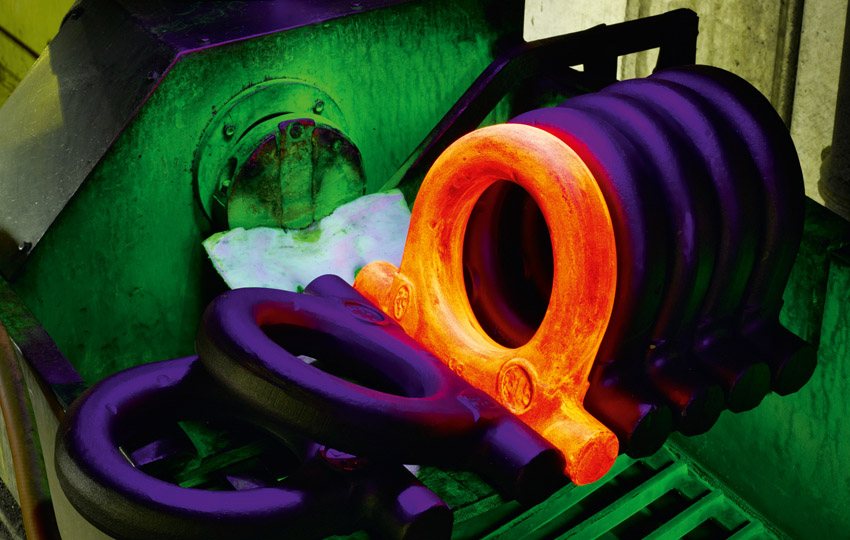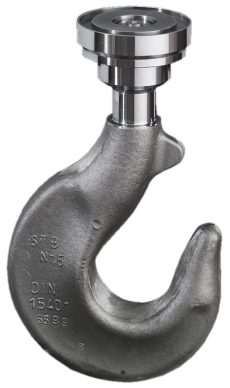 Machining
The quality guarantee does not end with the forging process but is carried on through every production step right to the finished product. Because any subsequent mechanical processing influences for example the load capacity of a hook suspension of the part considerably.
We provide the entire mechanical processing service. This ensures shorter production times, the optimal fit of forging processes, quenching and tempering and further processing.
For this, we provide the following machining capabilities
2 x frame saw
1 x marking table
1 x centering table
1 x Tool-setting equipment
3 x CNC-lathe for different part sizes – maximum part width is 2300mm
1 x CNC-milling machines (+1 conventional milling machine) for different part sizes – for up 10 tons weight
1 x CNC boring machine
1 x conventional vertical drilling machine
1 x straightening press
1 x CNC machining center with several automatic clamping systems (Machining of hooks, nuts and crosshead in one setting)
Should our customers wish to carry out their own mechanical processing, we can also provide our forged parts un-machined. Meaning we are optimally able to meet the value-added process of our customers with the production stage of our products.
A good example of the importance of high processing quality in the safety of a product is shown by the round thread on a hook shank and its associated nut. Here, STB has developed its own devices and manufacturing processes which have been used to manufacture the thread with the whirling process, allowing for the rotation of tools and thus the slow motion of the machining part. This is how the superb quality and surface finish of the thread turns is achieved – a standard of quality that the lifting capacity of a hook suspension largely determines. The round threads of hooks and nuts are whirled with a high level of craftsmanship and finally matched to each other. (Deutsche Bahn)